BUY THE BEST SHOOTING GLASSES IN CAMBRIDGE, ONTARIO
Lens & Frames Optical sells the best prescription and non-prescription sports glasses. Our optician technicians can help you find highly specialized eyewear for your needs. Our eye care team will examine your vision and recommend the most suitable eyewear for you. Having good vision is essential when using a firearm; therefore, you should buy shooting glasses with the right features. The most important reason to purchase good shooting glasses is to protect your eyes from any harm caused during Shooting. Furthermore, good pair of Shooting glasses will improve your visibility while shooting.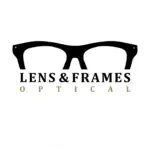 HOW TO CHOOSE THE PERFECT PAIR OF SHOOTING GLASSES FOR YOURSELF
Everyone who shoots firearms, whether for sport or profession, needs good shooting glasses. Shooting with them is safe and successful, as they provide eye protection, enhanced visibility, comfort, and compliance with regulations. For the best product and helpful advice, buy shooting glasses from Lens & Frames Optical in Cambridge, Ontario. Consider the following factors while buying:
Purpose of Shooting: You should first consider what you will use the shooting glasses for. Are you going to use them for hunting, target shooting, or competition shooting? Different features and lenses are required for different shooting purposes.
Lens Colour: You can choose the lens's optimum colour depending on your shooting environment's lighting condition. Clear lenses are best in low-light conditions or overcast days, while yellow or orange lenses will also work. A brown or copper lens and a grey or smoke lens work best in bright light.
Material Matters: Material is a critical factor to consider when buying shooting glasses. Glass, polycarbonate, and Trivex are some of the materials that are used to make shooting glasses. However, it is more durable and impact-resistant to use polycarbonate or Trivex lenses than to use glass.
Find the Perfect Fit: To ensure that shooting glasses do not slide down while shooting, buy ones that fit comfortably and securely. Shooting glasses with adjustable nose pads and temple arms are ideal. The perfect fit will also provide you with a clear vision. Consider getting shooting glasses with prescription lenses if you wear prescription glasses. 
TYPES OF GLASSES AVAILABLE AT OUR STORE
1. BUY STANDARD SHOOTING GLASSES
These are the most basic type of shooting glasses that are appropriate for a wide range of shooting activities. Generally, they contain clear or lightly tinted lenses and are designed for basic eye protection.
2. WE PROVIDE SPORT-SPECIFIC GLASSES
Shooting glasses for different shooting sports, such as clay target or trap shooting, are available. The lenses of these shooting glasses are designed to enhance performance and increase accuracy.
3. WE OFFER PRESCRIPTION SHOOTING GLASSES
The purpose of these shooting glasses is to provide corrective lenses for shooters who need them. These shooting glasses are designed with prescription lenses having various lens tints and coatings. 
4.WE SELL TINTED SHOOTING GLASSES
    We provide customers with tinted shooting glasses to improve their shooting experience. Tinted lenses are designed to reduce glare and reflections from water, snow, or other reflective surfaces. Hence, you can use them while shooting near water bodies or in snowy environments.
CONTACT LENS AND FRAMES OPTICAL
Customers who want premium eye care products go to Lens & Frames Optical in Cambridge, Ontario. We offer a wide range of shooting lenses. The lenses we offer range from full sun to ultra-low light, and our filtration technologies are designed to work in various environments. Choose us to purchase the best shooting glasses so you can enjoy the sport with our finest product.